DTV DX VIA TROPO • HIGHLIGHTS 2011
Page 1
Received in North Louisiana
TV DX Expo pages and images are owned, maintained, and © copyrighted 2013 by Danny Oglethorpe, member of Worldwide TV / FM DX Association since 1994. Updated March 3, 2013.
Receivers used for DTV DX on this page:
• Zenith DTT-901 DTV-to-ATV Set-top box

KDYW-DT-20 Waco, TX was formerly Baylor University's PBS affiliate KWBU-DT-20. The station left the air on July 31, 2010 due to financial problems, and it returned on July 15, 2011 as a part of Daystar. It left the air permanently on August 5, 2011. Read the story on Wikipedia .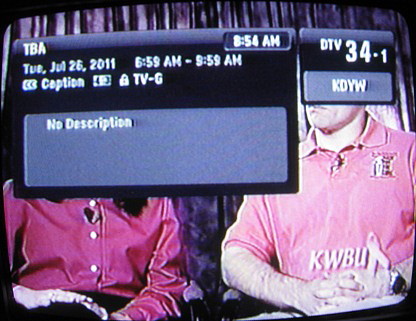 KDYW-DT-20
Waco, TX
Note "KWBU" lower right. The program is an old KWBU production.
223 miles
July 26, 2011

KAUT-DT-40
Oklahoma City, OK
302 miles
April 8, 2011
Local analog LPTV was off
NEW LOG
KBOP-LD-20
Dallas, TX
187 miles
June 13, 2011
NEW LOG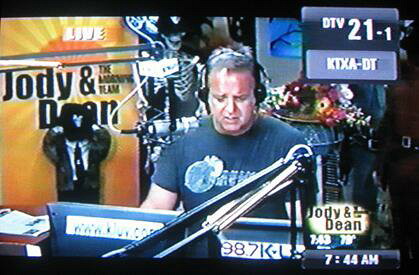 KTXA-DT-29
Ft. Worth, TX
187 miles
June 13, 2011
NEW LOG - channel switch
KBVO-DT-27
Llano, TX
308 miles
June 13, 2011
NEW LOG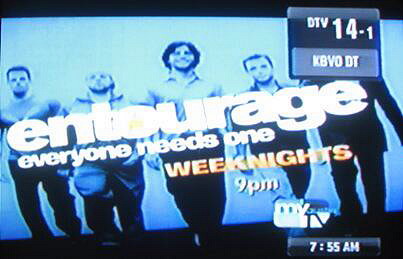 KBVO-DT-27
NEW LOG
WDBB-DT-18
Bessemer, AL
377 miles
May 11, 2011
NEW LOG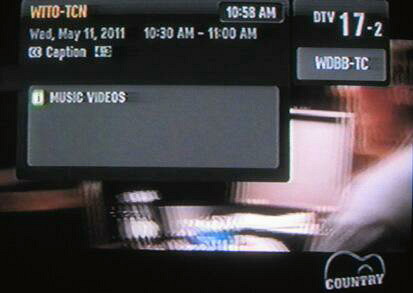 WDBB-DT-18
NEW LOG
WDBB-DT-18
NEW LOG
WABG-DT-32
Greenwood, MS
May 11, 2011

KFDM-DT-25
Beaumont, TX
161 miles
May 11, 2011
NEW LOG - channel switch
KFDM-DT-25
NEW LOG - channel switch
WFNA-DT-25
Gulf Shores, AL
372 miles
May 11, 2011
NEW LOG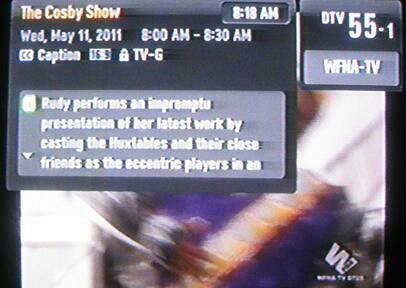 WFNA-DT-25
NEW LOG
WJTP-DT-26
Gadsden, AL
435 miles
March 11, 2011
NEW LOG
KAZD-DT-41
Dallas, TX
187 miles
February 2011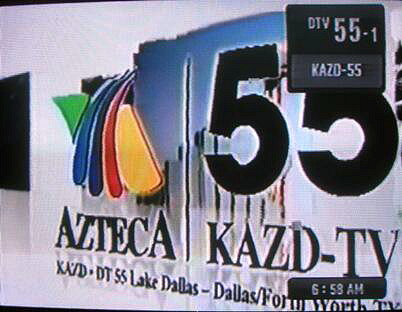 KAZH-DT-41